Ginger sent the following via her Mom Kathy:
Most Sundays we spend the morning at Bernheim Forest where I'm learning to track along with my mom Kathy. Jimbo (our instructor) says I'm doing great, he tracks my big brother William and my partner in crime Amelia but thinks my mom needs to track me.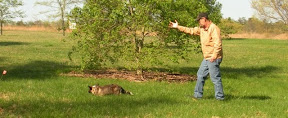 Then we take a walk with all my big sisters, the old lady Jeter, the superstar Flirt my best buddy Amelia and my big red buddy William.
During the week my mom teaches a beginning agility handling class and we all get to go hang out at the agility field, you ought to see me climb the A-Frame, run thru the tunnels and chute and I even walked the dog walk a time or two, I think I gave my mom a slight heart palpitation.
My mom says I need to go to puppy class and she has that scheduled for after the Kentucky Derby, I'm a busy girl. The rest of the time I'm just a normal puppy getting into everything, I really like the doggie door especially when I can run off with a roll of toilet paper and tear it up in the back yard.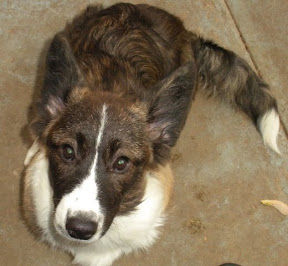 You can keep up with me on Mom's
blog.
- Posted using BlogPress from my iPad